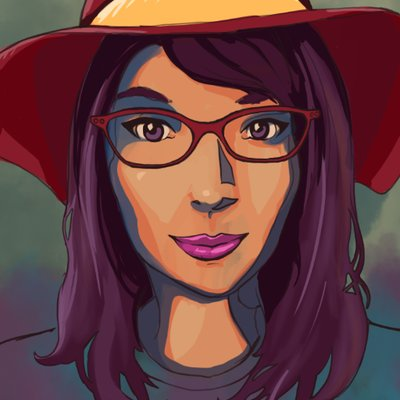 Oh hello!
I make art for games! I've drawn, modeled, animated, and created visual effects for all kinds of games. I also enjoy lighting and have written an article about it. I've also talked on a couple of panels for Women in Games.
Other than making games, I love everything about food, including making cocktails and baking. I create pottery and have a large collection of beautiful plants. My newest hobby is weight lifting.
Here's my resume.
What I've worked on.
Archiact Interactive
Hidden Fortune [Model / Texture / Shaders / Animation / Lighting / VFX]
Canoe Ride [VFX] Youtube Video
Waddle Home [Model / Texture / Shaders / VFX / Trailer]
Dinosaur Valley [Lighting / VFX]
Forgotten Chamber [Model / Texture/VFX]
Dronestorm [Model Optimization / VFX]
Lamper VR: Firefly Rescue [Model / Texture / Lighting / Rigging / Animation / Level design / Trailer]
Other
MEG:RVO [Model / Texture / Rigging / Animation / VFX / Trailer / Promo Art / Level Design]
Invisible Soup [Art]
Crab Soccer [Art]
Gateway Shuffle [Art] Article
Sklerp [Art / Animation]
Hook Up! [Art]
The Cat and the Fox [Art / Animation]
Catacomb [Lead Artist / Model / Texture]